Bourbon Heritage Month
September 2021
Bourbon Heritage Month
September 2021
Here we are in September 2021! Even though Fall doesn't officially start until the 22nd, can anyone guess what started on the 1st?
Hint: it involves American Whiskey, bourbon to be exact! That's right, Bourbon Heritage Month kicked off Sept 1st and runs the entire month.
That means that you have an obligation to sip, sample, taste as many bourbons as you wish during this time.
For those attempting to do the "30 bourbon in 30 days" challenge, Vartender is here to help.
Check out our showcase of what's on deck and let us know if you'd like to stop in our Vartender Cellar this month!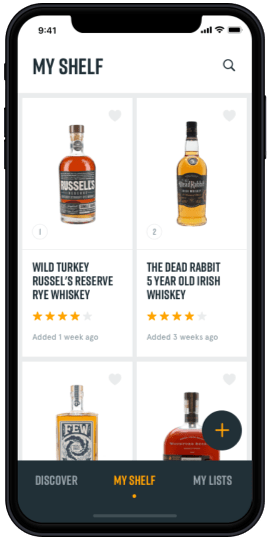 INVENTORY, DISCOVER, BUILD & ORGANIZE
Vartender is every whiskey lover's trusted advisor! Vartender helps whiskey lovers make well-informed purchasing decisions by harnessing the most comprehensive data available, delivering it to your fingertips when you need it most