Catoctin Creek Distillery
Catoctin Creek Distillery
Catoctin Creek® was founded by Becky and Scott Harris in 2009 as the first legal distillery in Loudoun County since before Prohibition. Catoctin Creek is located in Purcellville, Virginia, in the heart of the Loudoun Valley. 
Virginia is the birthplace of American Whiskey, and at Catoctin Creek, they faithfully dedicate themselves to that tradition, producing Virginia's most awarded whisky—Roundstone Rye!
The name "Catoctin" is a regional name. Pronounced Ka-TOCK-tin, the name derives from the Indian tribal name "Kittocton" which, legend has it, meant "place of many deer".
Catoctin describes a range of mountains and the eponymous creek which flows picturesquely past the distillery and into the Potomac River and Chesapeake Watershed.
At Catoctin Creek, they believe in high-quality food and spirits as they source their grain and fruit from local sources, free of pesticides and chemical additives that would come through in the spirits they produce.
The results are the finest, cleanest spirits possible, with the greatest attention to detail in every single bottle they produce.
Virginia's Most Awarded Spirits
At Catoctin Creek, they've been making internationally acclaimed spirits, from locally sourced ingredients,  in Purcellville, Virginia, since 2009. Their flagship product, Roundstone Rye, has been awarded gold medals across the globe (London, New York, San Francisco), and is a fantastic rye whisky replicating old-world production methods.
Please enjoy learning more about their full line of products as we at Vartender continue to enjoy.
Catoctin Creek Distillery is also available for PRIVATE EVENTS, like weddings, birthday parties, and corporate functions.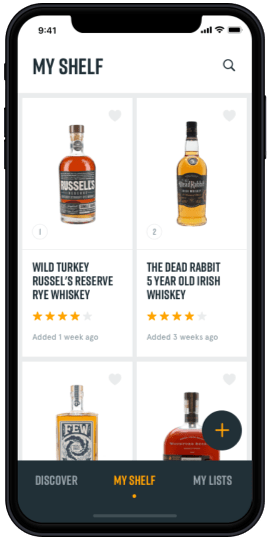 INVENTORY, DISCOVER, BUILD & ORGANIZE
Vartender is every whiskey lover's trusted advisor! Vartender helps whiskey lovers make well-informed purchasing decisions by harnessing the most comprehensive data available, delivering it to your fingertips when you need it most