Vartender News:
Marketplace Section Launched!
Vartender News: Marketplace Section Launched!
What better complement to our current features than (drumroll please) a Marketplace section!?! 
Recently launched, this "store" showcases all the cool, unique, and functional items for purchasing that will help you become immersed in the whiskey culture and begin to live your own whiskey lifestyle!
With our global reach, the purpose of Vartender is to promote all things whiskey while offering key necessities to living that lifestyle: 
1) An Inventory builder/tracker (with built-in barcode scanner),
2) Search and Discover capabilities, and
3) A Marketplace section (selling niche/eclectic whiskey-related products). 
Our product team has put each of these products to the test before offering them on the marketplace.  We can say, without a doubt, that if we sell it, it has been combat-tested and has the Vartender seal of approval! 
As we continue to expand this section, we are very excited to welcome our first partner, American Oak Barrel (AOB). 
For all you do-it-yourselfers, AOB's barrels allow you to curate your own spirits and become that "master distiller" you've always dreamed of becoming.
If you're in the market for a few customized barrels for the upcoming celebration (anniversary, birthday, wedding party, etc.) be sure to check out our Marketplace section and place an order!
Coming soon: whiskey furniture, lighting, and other home décor as well as coffee, apparel, and more!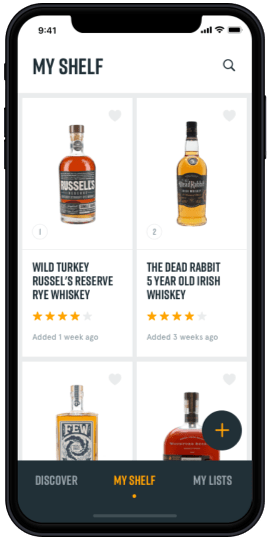 INVENTORY, DISCOVER, BUILD & ORGANIZE
Vartender is every whiskey lover's trusted advisor! Vartender helps whiskey lovers make well-informed purchasing decisions by harnessing the most comprehensive data available, delivering it to your fingertips when you need it most